Branding & Logos
Graphic design is a pivotal skill and the basis of good design or, for that matter, creative work in general. I have designed corporate identities and logos which have been used on websites and printed matter where clients were just starting out or wanting to rebrand to update their identity.
All logos and branding are developed for websites, email banners and also print e.g. letterheads, business cards, compliment slips and job sheets alike. I have also designed single to tri-fold leaflets, flyers, sign-writing and banners.
These are have also been used for advertisements for inclusion in publications so that the client can replicate the same style to reinforce their corporate identity.
Artwork and pre-press origination is produced using industry standard professional software and supplied in standard or requested formats.
A style guide can be produced identifying print and online colours, typeface/font(s), header and main body font sizes so that your unique branding style can be reproduced in-house for internal documents, memos, etc.
See Printing or Advertisements & Social Media for more information.
Logo Design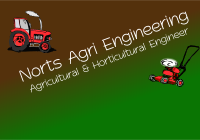 Logo Design