Web Design
I have designed and developed sites for a wide range of clients, including charities, sports clubs, training establishments, musicians, bathroom and kitchen design and installation companies, a cafe and deli, a hypnotherapist, an artists gallery to name but a few. These sites are tailored to a client's specific requirements and ideas. I offer clean and clear designs, built with search engines and web standards in mind. They are developed on time and on budget. I also offer a re-design service to update or revamp your existing site.
All bespoke websites load fast, are optimised and help is offered to maintain your site in the longer term. If you choose to work through a self maintained template option package such as WordPress, Squarespace, Shopify, etc then I can help get you started, creating the initial site, producing optimised graphics, logo, etc and I'll be there, as a backup, if you get into difficulties.
I may be passionate and motivated about design, enjoying the challenge of producing a unique experience for each project, but I also believe that design should also be functional and easy to use. I always endeavour to make sure your site works in all browsers and on all devices so that you reach the maximum number of clients possible.
I work with you to create the features and overall look that you want. I can incorporate animated photographs, slide shows, rolling advertisements and/or short videos to enhance your site and the viewer's experience.
Cost is is very dependent on what you require but to give you an idea, a basic five to eight page brochure site with a couple of photos per page, would be in the region of £650 to £750. A larger, more complex site with animations, movies, a gallery and/or music inclusion, would need to be discussed in more depth. I can also help you with hosting solutions, domain names and setting up domain related email accounts.
I also offer a maintenance service for your completed bespoke site so that future updates and/or changes can be made with ease. This can be set up on a retainer if the site information changes on a regular basis (i.e. weekly or monthly) or at a set hourly rate as and when needed.
Logo Design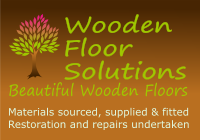 Logo Design