Advertising and Social Media
I have been creating advertisements for inclusion in printed press and magazines as well as websites and online media for many years. These can be simple text based ads or banners or more intricate, incorporating graphics, photos and text overlays. All artwork is supplied for print as hi-resolution Adobe PDF or as requested by the publisher.
All pre-press origination is produced using industry standard professional software such as Adobe InDesign, Illustrator, Photoshop or Xara but can be supplied in any format requested. Online media is produced at the correct or requested resolution for inclusion again via Adobe PDF, gif, png files or as requested by the online media/publisher.
Clients have often asked for help developing their social media presence; these are tailored and individually designed according to the demographics the client wishes to reach. The most common is Facebook cover images, all of which conform to the Facebook guidelines and in some cases I've been asked to help with setting up the Facebook page or Instagram account to promote the business.
Logo Design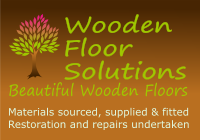 Logo Design